Finding friends online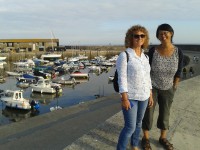 Finding friends online is the modern way to find friends.  It used to be all about meeting in community settings - at the local art club, at the school gate, in the community shop. Of course people still make friends in these ways, but in this busy world where people are constantly connected via their smart phones and ipads, the online world is taking over. It started with dating sites, where you could swipe this way and that for the perfect partner.  But now people are searching online for friends as well. There is so much in the news about loneliness, with many people feeling isolated and distant from the community around them, that people are looking for new ways to stay connected. 
But of course just being connected online, via Facebook, Instagram or Snapchat isn't enough.  There is plenty of evidence to suggest that you can have thousands of 'friends' on Facebook and still feel lonely.   It's a matter of turning a few of those online friendships into real friendships where people meet up and enjoy shared experiences.
And that's where togetherfriends comes in.  You are female, and may be feeling isolated, or just want to expand your social circle.  You may be divorced, retired, working or caring for someone at home, moved to a new area or started a new job.  Perhaps you are bereaved, the kids have left home or recovering from ill health. You may be looking for a walking partner, cinema buddy or travel companion.  Whatever the reason, your perfect friend match could be waiting for you. 
It all begins online - you register online on the website, see your matches, and start chatting.   Then you arrange to meet for a coffee or a walk, and off you go.  If you click with the other person it could be the start of a beautiful friendship!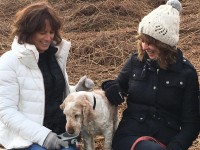 So if you connect with this blog, take a look at the togetherfriends site and come and join us. Your new friends may just be waiting around the corner!
In the words of two members who met on the site, 'We don't know what we would have done without togetherfriends.  We have both got a new lease of life'
The journey begins online, but becomes a real life friendship!