See
 

togetherfriends

 

recommended in the Telegraph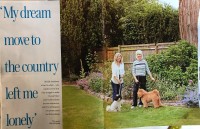 We were delighted to feature this week in Stella magazine of the Telegraph as a recommended friendship site for women.  We offer friendship to women throughout the UK, whatever your age or where you live. 
Togetherfriends 'matches' women based on their age, interests and location.  So if you are aged 60 and live anywhere in the UK, whether it's Derby or Southampton,  Manchester or Aberdeen,  you will be matched with others who live close by and who are of a similar age.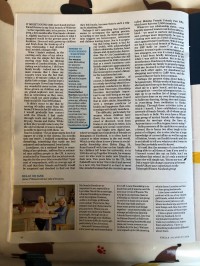 Many women join us after some sort of life change such as a house move, retirement, the kids leaving home, bereavement or divorce.  Many women just want to find friends to meet for coffee, a cinema trip or day out.  Others are looking for dog walking partners, running mates or someone to join them at slimming world or the local choir. 
Members are matched with each other on a one to one basis, so tend to meet up as individuals rather than as a group.  However some members have set up their own groups and meet for coffee, meals out or theatre trips.
We also offer a eventfriend service, where members can 'shout out' for a companion to join them at a particular activity, including travel companions. 
If you like the sound of togetherfriends,  why not register on the site and see who you are matched with? It is free to do this.  You only need to subscribe when you wish to connect with your matches.