The big question - What to wear? 
Here is some expert advice from image consultant and life coach, Jacqui Cooper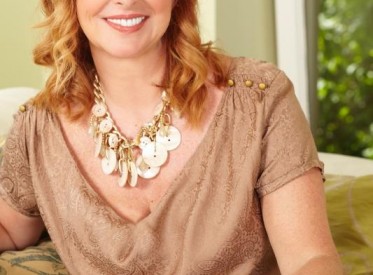 When Helen asked me recently if I would write something to post on her blog about style and colour, typically this time of year the ' fashion bunnies' will post all the latest 'must have's' and the next 'go to' garment or product, and the designers tell us four times a year what we should be wearing. Sorry to disappoint, you wont get that from me in this blog.
Where are you now? Where do you want to be? These probably aren't the opening lines you might expect from an image consultation. To get real, lasting value rather than just a wardrobe tweak and probably a few new outfits at the end of it, your choice of consultation determines a less pigeon holed and more congruent outcome. To really understand a client, in addition to her physicality, her values and aspirations are key indicators to what will make her wardrobe choices flattering, functional, fortifying and fulfilling.
Most people come to me for a consultation as they are in transition. Their lifestyle, goals or bodies have changed but their clothes have not caught up with them. As the circumstances of your personal life evolve so should your personal style. Starting with your wardrobe and its contents tells a huge story about you, your past and present and even what is holding you back from your aspirations. There is far more to wearing clothes to cover your bits and pieces as you well know. Our clothing choices over the centuries have exhibited our wealth and status, even today so many choices are made simply for the 'badge'. How many people choose a handbag for the label opposed to all the attributes it possess such as quality of fabric, functionality, colour choice, or even ethics?
Dressing the female form using traditional methods along with tools and techniques to determine which colours flatter and harmonise with a person's natural colouring in its self can be a huge confidence boost. Not only do you start to look in the mirror and like what YOU see, other people start to compliment you. Sometimes they can't quite put their finger on it, but they know something positive has happened. Often, the confidence boost is enough to drive you to make other changes too.
As a Reiki Practitioner I am familiar with the energy that colours possess. Most people think that we feel great in certain colours just because they are flattering on our skin tone. It actually works at a much deeper level. Every colour has Hue ( undertone) Value (depth) and Chroma (clarity) and every colour has a frequency. A vast amount of research had been done on the psychology of colour and how it can affect your mood and energy levels.Think of blue and green, often considered to have a calming effect opposed to red which is often considered as aggressive or assertive.
By introducing the right colours, styles and fabrics of clothing has a profound effect on you so consider the following questions:
•   How do you feel when you open your wardrobe doors?
•   If your clothes could talk what would they say?
•   If money was no object how would you like to dress?
•   If there were no 'rules' what changes would you make?
•   If no-one judged you how would you choose to dress?
Now consider what feelings you would like to have when you open your wardrobe doors?
•   Inspired?   •   Excited?  •   Organised?  •   Stylish (whatever that is for you)  •   Calm?      Empowered?    Happy!!!
These are insightful questions I ask a client to consider prior to a Style & Wardrobe audit. Sometimes this is the catalyst that makes them reevaluate other areas of their lives too.
Getting dressed may never be the same again!
So, for those of you who absolutely must have your style update fashion fix here are a few insights into the new season trends:
Your Guide To The New Season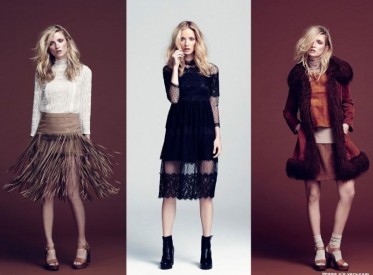 In my opinion a new season means new style inspiration (and maybe just a few new purchases!) 
Beat those post-holiday blues with my guide to Autumn/Winter's hottest trends, most wearable styles and standout colours. The Summer sales have cleared and in their wake you'll find a
 plethora of new styles, accessories and shades. Here I have  highlighted  the most wonderful and wearable trends for you to try.
Red Hot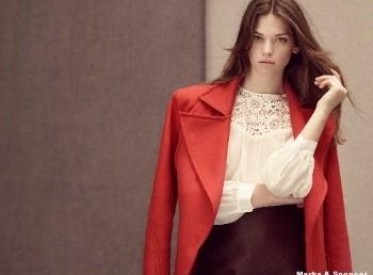 The colder seasons often herald an abundance of deep, dark shades and whilst they are certainly going to be featured heavily for Autumn/Winter, the standout colour from the catwalk shows was red.
Whilst red was embraced from head-to-toe by many designers, it can be a daunting shade to wear for some. Firstly, remember to select the correct shade of red to suit you - those with warm undertones should opt for Bittersweet or Orange Red whilst cool undertones need shades of Cassis and Blue-Red.
A great way to embrace the colour of the season is in your accessories or 'finishing touches'. There's nothing chicer than a classic red manicure and who can imagine anything more glamorous than a pop of red lipstick?
A Touch Of Fur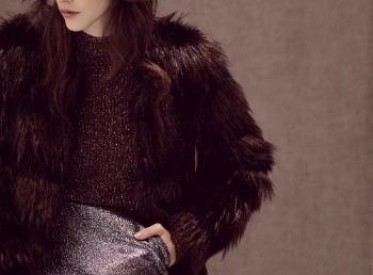 If you love tactile fabrics and snuggly textures then this is the season for you! Faux fur is big news this Autumn/Winter and is a trend that you can embrace in a flamboyant fashion or follow in a subtler way. 
If you have a dramatic style personality chances are you'll be first in line for a super-fuzzy Winter coat, but you can also add some fun fur touches to your outfits.
A fur gillet is the perfect piece to take you from early Autumn through to Winter as it can be layered over different items. There will also be many options for coats with faux fur embellishments on the high street this season, so invest in a style with a fur collar, cuffs or even pockets for a touch of sophistication and a subtle nod to the catwalk.
A trend that is both practical and infinitely stylish - one of my favourites !
Fabulous Footwear
Those of you with natural and classic style personalities will be happy to hear that flat shoes are the order of the day for Autumn/Winter so bag a great pair of brogues or boots to finish your new season look. For
 something even more easy-to-wear invest in a pair of designer trainers - comfort and style all rolled into one!
Those who require their footwear to have a little flair may wish to have fun with brocade boots (you dramatics and creatives will have a ball styling these!) - a fabulous statement for any occasion!
In the words of the late great George Elliot
"It's never too late to be what you might have been"
With love & Gratitude
Jacqui x