2020-2021; The year the world stood still… reflecting on a year of 'unprecedented times'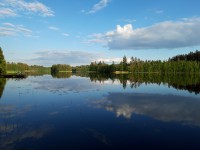 11th March 2020 - The day the WHO declared Covid19 a pandemic. What followed suit was a year that none of us could have seen coming. Shops shut their doors, pubs and restaurants fell silent, holidays were cancelled, and people were falling ill. Suddenly we were wearing masks and avoiding each other in the street, and we clapped for our incredible NHS staff as we waited for Boris's daily announcement on the news. It felt scary, and unknown, and the anxiety around those feelings and not knowing what was to come or when we were going to be able to see our loved ones again felt, for many, unbearable. For lots of people, either they had been furloughed and were left with endless days of trying to keep occupied, or had moved their work places into their own homes and were struggling to work with children around and lack of equipment or space. Both situations immensely challenging and mentally exhausting. Then there were the people who couldn't work from home; our key workers. The people saving our lives, keeping food in our bellies, delivering the goods that kept us sane indoors, keeping our loved ones safe… the list goes on. Going out to work in such a daunting and ever-changing situation must have felt at best exhausting, and at worst completely terrifying…and yet, they still did it.
What happened next though was something that felt miraculous – out of the fear, and the isolation, we pulled together. In a western world particularly where sometimes personal gain and a busy life can be pushed above all else, we slowed down, took a breath, and helped each other through it. Where Zoom was once saved for the lucky (or unlucky?!) few who used it for long distance work meetings, suddenly it was being used by families to celebrate birthdays together, friends to arrange Friday night quizzes, children to tell their friends what games they'd been playing that day… people became industrious and creative in their ways of communication. New charities and community support groups were set up. People were checking in on neighbours they hadn't known before. We were still anxious, still fearful of what was to come, but we knew that somehow we would get through it together.
This year many incredible positive events have unfolded;
We saw a huge drop in air pollution and greenhouse gasses.

Prince William launched the £50m Earth Shot Prize to fund creative solutions to help repair our planet.

We valued and supported small businesses more than ever.

Strictly Come Dancing's first ever same-sex couple joined the show

New domestic abuse legislation became a reality.

According to female-only members club All Bright, one in four women set up their own business during the Coronavirus crisis, many for the first time.

The Black Lives Matter protests saw thousands of people protesting to end racist discrimination and inequality, and saw the start of some huge changes in that area.

Marcus Rashford, a 22 year old footballer from Manchester United, raised over £20m to help end child food poverty. He then headed an appeal which convinced the government to provide free school meals for vulnerable children throughout the school holidays.
The list could go on and on.
So, as we approach the one year anniversary of what has been an incredibly difficult year for many, I will sit with those feelings of anxiety, grief, and uncertainty. But I will also sit with the warm feeling of support, and love, and connection, and growth that we have seen over this past year. As I fall asleep tonight, I'll be thinking of all of our wonderful togetherfriends members and feeling grateful for you all, and excited for what the future will bring for our community. No matter where you are, or whether you have found this year particularly challenging or otherwise, you should be proud of yourself! What a bloomin' year! Now time for a big glass of gin and a pat on the back I think…
'When the going gets tough, the tough get going!' – Joseph Kennedy