Music and friendship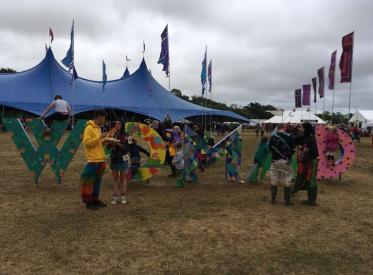 I'm rather a late developer when it comes to music festivals as I have just been to my first music festival at the age of 57.
Womad, UK's leading world music festival has been on my 'bucket' list for a very long time, but it took an invite from a close friend to turn the dream into reality.
I've always loved music from around the world, and seek out african, cuban or celtic music whenever I can,  so Womad was the perfect location for me to get into festival spirit.
My kids, in their early 20s are big festival goers, so gave me plenty of advice on what to do/not to do at festivals, the main advice being that I should take a toilet seat cover along with me!
So, what did I think of Womad?  Here is a resume.....
Camping - great until the rain came down, then the novelty wore off quickly.
Music - brilliant -  to be honest I hadn't really heard of many of the bands, but what musicians!   I've made a note of lots of the bands and am going to hunt them out in local concerts.
Food - mostly delicious.  Fantastic food from around the world,  The thai green curry and fish curry (not together!) were my faves.
Additional stalls - we were offered a vast array of treats and I came home with an alpaca poncho and beanie hat.
Toilets - just about ok, although you had to pick your time and location.  I can't say I felt very clean throughout my stay, as the toilets just had hand gel and I had a quick wash under the cold water tap.
Other festival goers - one of the best things about the festival was the ability to people watch. That was one surprise to me - the wide range of outfits on display -  My fave was a man with a lampshade on his head!
Friends - and of course one of the best things about a festival is time out with friends. We danced to the music, took part in ska aerobics and djembe drumming workshops, cooked bacon and eggs together over the camp stove, and finished off each evening with a few beers or glasses of wine.  
A real bonding experience, which we will always remember!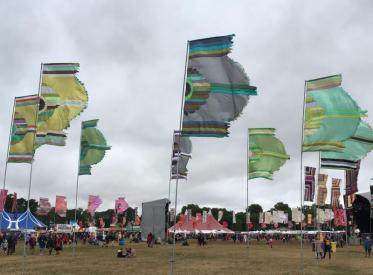 Why not plan you something of your own with a friend that you have never done before?