Be a tourist in your own town...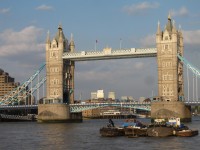 How many of us visit museums when we are on holiday, but don't know the history of our own town where we live? Have you ever wondered who lived in your town in years gone by, looked up at the architecture around you or wondered about the old folly, mill or churchyard?  So many of us learn about a place where we are visiting, but forget to learn about the places around us. 
My home town dates back to the Vikings - there are roman and viking artifacts in the local churchyard and around the town, and on the nearby moorland, there are ancient stones dating back to early Bronze Age. And if I look at photographs of my town in the 1800s, before the Industrial Revolution, my town was a village surrounded by countryside.  And what about the street names?  We have a Cowpasture Road nearby which tells a story in itself.  It's all fascinating stuff, but can easily be forgotten.  
So where do I find out about my town?
Google - as well as giving you interesting facts about the town, it might lead you to some local groups where you can find out more.
Local groups - nearly every town has a civic or historical society offering guided walks and talks of interests.  They may be on the look out for local volunteers to help with conservation, manning the local museum or taking part in a publicity event.  And if you are looking for new friends, and you are interesting in local history, a group of this kind may be just the place to find them.
Visit the library - there will be lots of books on offer with local information, even possibly old maps and newspapers. 
Keep a look out for local events celebrating your town's history - maybe there is a walk on offer which would be of interest, and invite a friend along to join you. 
Have you ever thought of researching your own family ancestry?  Were your grandparents and great grandparents also resident in your town?  You could learn about history in a very personal way, linking your research to your own family.
And if you would like to find others who live in your town who have a similar interest in history, you might find them on togetherfriends!