Looking for individual, interesting Christmas gifts for your family and friends?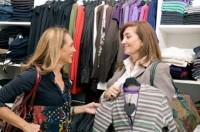 Every year one of my favourite Christmas things to do is shopping for my girl friends. It is so good to hunt out interesting small gifts, without following a Christmas list. 
This year Christmas shopping is rather different. With lockdown there will be a lot less browsing in the shops and more online purchasing.  But rather than turning straight to Amazon, the online giant, why not look local and independent instead?   It will help to keep your local shops alive whilst also offering some interesting alternative gifts. 
I have done a bit of googling and discovered some fantastic independent stores that offer online shopping which might be of interest to you. Here are a few options and there are thousands more out there.  Why not take a look?
Folksy and Etsy are both platforms offering a huge range of home made and individual gifts.  Love our shops, Our Handmade Collective, Indie Retail and Great British Products also provide information and links to many independent shops in the UK,  offering some alternative presents for your friends.
On an individual level, I have discovered some brilliant independent shops offering great gifts and art work, perfect for your female friends. Berylune based in Leamington Spa, Sand Cornwall, Nicky James and Mooch Ealing, as well as Maia gifts also offer some brill purchases.
Nicky James offer 10% discount to togetherfriends readers with discount code 'together10'.
Maia also offer 10% discount. Use Code  TOGETHER10   at checkout to get a 10% discount until the end of the year.
Lola and Mawu offer some great West African unique gifts.  They offer 15% discount on first purchase with code Welcome15.
One of my favourite shops in the Yorkshire Dales is Car and Kitchen which offers a great range of gifts and clothing.
If you are looking for candles and soaps, Wharfedale Candle Co and Wharfedale Soaps are good value and look great. Gingermint also offer some great well priced products with a botanical theme.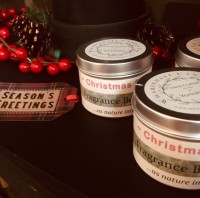 Wharfedale Candle Co offer two Christmas spice fragrance bombs for £8, instead of £4.50 each. They also offer 10% discount on all orders above £20 by using GIFT4U at checkout. 
Wharfedale Soaps offer new customers a 15% discount, with code Newcustomer15.
On the subject of nature, Andrew Bennett Wildlife Photography has some lovely cards, calendars, jigsaws and pictures of birdlife on offer.  They give 20% of payment to the Yorkshire Wildlife Trust.
If you are looking for great art work, Judi Glover Art and Cath Waters Scottish Landscapes both showcase their talent in cards, pictures, coasters etc.
Judi Glover offers a 10% discount to togetherfriends members on any order, including single or multiple items.  To access this offer use code togetherfriendsxmas.  
The shop local list is endless.  There are thousands of small shops and businesses out there trying to survive in these difficult times and offering great products. Local independent shops are part of your community.   They are part of the local heartbeat and without them the local high street will die.  So shop local, whether online or on foot and support your local businesses.   

These are just a handful of businesses to choose from. What are your favourite independent shops that you can recommend?