'New year', new start, new website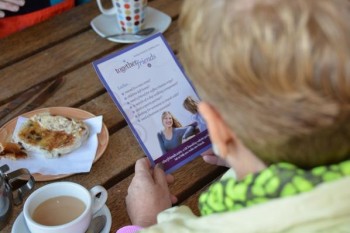 We have just entered what I call the unofficial 'New Year' when kids return to school and university and clubs begin for the coming months.   I always think it is a time to reinvent yourself - to plan the year ahead, to take up new hobbies, to set yourself new goals.  It is a time when a lot of change occurs, which in turn brings a lot of adaptation.
So I feel that it is the perfect time to launch our new updated togetherfriends website, offering a fresh new look, more features, and above all, friendship to women around the UK.
For those who don't know us, we offer one to one matching with other women around the country, who live close by, who have similar interests and are of a similar age.  We are a friendship site for women allowing you to meet other women just like you for coffee, meals out, trips to the theatre, hiking or cycling buddies and even travel companions.
The new website offers lots of new features including:
Mobile and tablet friendly, allowing you to access togetherfriends more easily wherever you are.    
More ways to look at your matches. Now presented in order of most active. You can also favourite or hide particular matches.
We have expanded our event friends section, where you can can 'shoutout' for a friend for a particular activity or for a travel companion. Now you can post your own requests directly onto the site yourself, and respond directly with the member making the request.
There are lots more behind the scenes changes that will make it easier for us to respond to you more quickly and spend more time on promoting the site to attract more new members.
It's been a stressful few weeks while we iron out some teething problems, but I think we are there now. I'd love to hear your feedback on how it is working for you and suggestions on how we can continue to improve togetherfriends.